Streaming Music Platfom
TargetMusic offers a 100% in-house managed and developed White Label Digital Music Platform. It began its operations in 2004 and was a supplier of the Planet Music platform, one of the first of audio streaming platforms in the Netherlands.
TargetMusic is the brandname of our sistercompany TargetMusic B.V.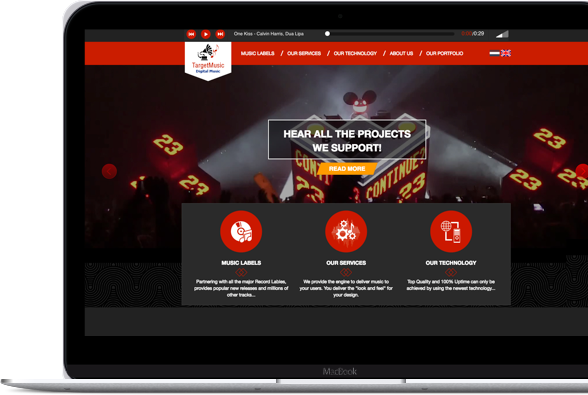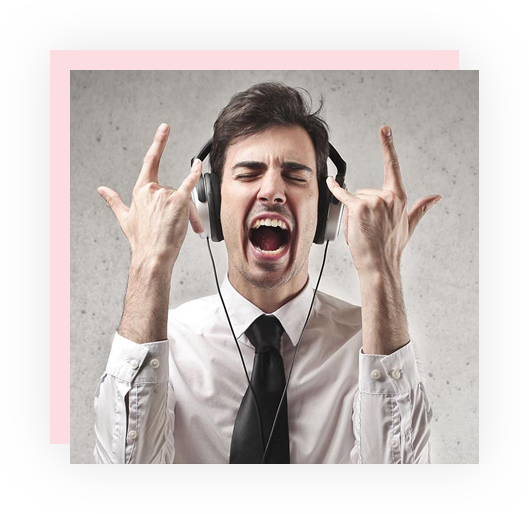 Objective
The objective of the company is to provide a complete infrastructure, from development through delivery, for the marketing of digital music content including MP3 Downloads and Streaming Audio. TargetMusic is a White Label Technology supplier third party companies offering the possibility to market digital music content under its own brand name.
The company has an international orientation, but also maintains a fundamental objective to continue support and providing Dutch language music products. TargetMusic not only provides all the technology, but also all necessary licensing and fees, such as to the record companies (including Universal Music, Sony, EMI, Warner Music) and agencies (including Buma Stemra).
Digital Music Platform
TargetMusic is a leading provider of music platforms in the Netherlands, Belgium and Luxemburg. Our platforms provide a variety of delivery methods with built in capabilites for online payment processing. Our music catalog encompasses the major record labels, provided a wide variety of international artists and releases as well as renowned local artists. We provide you with the "Data Engine", you provide your customers with your own "Look and Feel".